Beaver Sports Medicine Medical Team
At Beaver Sports Medicine our exceptional Medical Team and Trainers know that you and your body deserve the very best. Collectively and individually our experts are prepared and highly qualified to meet your medical needs.
Ronald Wobig, MD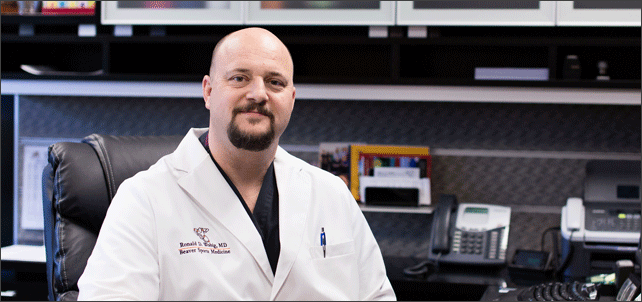 Dr. Ronald Wobig is an Oregon native, and has always considered it his home. He graduated from Sunset High School and began his college education in California. When Dr. Wobig returned to Oregon, he was accepted to Oregon Health Sciences University, for both medical school as well as orthopedic surgery residency. The determination and focus of athletics, as well as the mechanical nature of the human body, drove him to a sports medicine subspecialty fellowship. He was fortunate to be able to come to the Mid-Willamette Valley, and begin his practice.
Dr. Wobig has been in private practice since 1999, and has served as an orthopedic team physician at Oregon State University, and been involved with high school athletics and local sport teams and organizations. He enjoys many different recreational sports, as well as working outdoors in his spare time. It is his desire to bring informative, personal, expedient care to his patients. With in-office digital x-ray/MRI, electronic health system, ambulatory surgery center, and exceptional staff and facilities, he has strived to make Beaver Sports Medicine the premiere, independent, specialized place for sports medicine and orthopedic care of athletes and individuals throughout the Mid-Willamette Valley.
Education and Training:
Bachelor's Degree: Pepperdine University 86'
Medical Degree: Oregon Health Sciences University 93'
Orthopedic Residency: Oregon Health Sciences University 98'
Sports Medicine Fellowship: LSU/American Orthopaedic Society for Sports Medicine 99'
Board Certification: American Board of Orthopaedic Surgeons 02'
Board Re-certification: American Board of Orthopaedic Surgeons 12'
Specialties:
Orthopedics:

a specialty that treats deformities or functional impairments of the bones and joints and associated muscles and ligaments. Orthopedic surgeons use both surgical and nonsurgical means to treat musculoskeletal trauma, sports injuries, degenerative diseases, infections, tumors and congenital conditions
Subspecialties:
Sports Medicine:

a specialty that deals with prevention, diagnosing and treating injuries related to participating in sports and/or exercise. Specifically it treats the rotation or deformation of joints or muscles caused by the strenuous and repetitive nature of regular rigorous activity
Shoulder, knee, elbow and ankle injuries
Knee ligament reconstruction
Shoulder instability
Patellar instability
Rotator cuff repair
Stephen A. Bennett, PA-C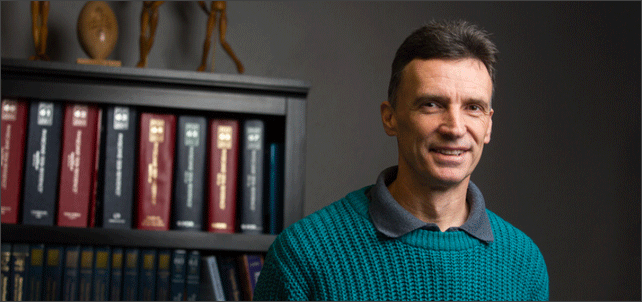 Stephen graduated with a bachelor's degree from Nonington College of Physical Education in Kent, England and a master's degree from the University of Leeds majoring in exercise physiology. He completed his physician assistant training at Red Rocks College in 2000 at Denver, Colorado. He is also a licensed physical therapist and certified athletic trainer (NATA) and has worked at the junior, collegiate and professional levels in this capacity.
He has worked with Dr. Wobig and Beaver Sports Medicine since 2003. Along with providing orthopedic care to recreational athletes, he also volunteers his time for game coverage at the local high school and university athletic programs. He is board-certified by the National Commission of Certification of Physician Assistants. His particular interests include sports medicine, knee and shoulder ligament reconstruction and athlete rehabilitation.
As a former semi-professional soccer player, Stephen continues to play competitively and enjoys coaching. He lives with his wife and son in Corvallis.
Bryan Painter, ATC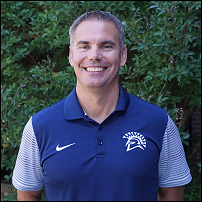 Born and raised in Oregon, Bryan is a graduate of Creswell High School, class of 1984. He attended Oregon State University and majored in exercise sports and science with an emphasis in athletic training. In 1991 he became board certified through the National Athletic Trainers Association (NATA). Bryan has been a member of the NATA since 1991 and a certified CPR and first aid instructor for Medic First Aid, Inc. Bryan is a registered athletic trainer with the State of Oregon.
Around the community, you will often see Bryan fulfilling his duties as the certified athletic trainer for Corvallis High School, which he has done for 23 years. His responsibilities there include treatment, rehabilitation, taping, prevention and education of athletic injuries.
Bryan joined Beaver Sports Medicine in 2011 as an athletic trainer. Many of his responsibilities at BSM include pre and post-operative rehabilitation, fitting of braces and casting, along with coordinating with local high school athletic trainers and providing a service where injured athletes can get immediate care at Beaver Sports Medicine.
Bryan's interest includes cycling and weightlifting. Bryan and his wife Tina live in Corvallis, he has two daughters Morgan and Kennedy.
Todd E. Webb-Bowen, RT(R)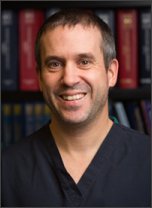 Todd received a bachelor's degree in medical imaging from the Oregon Institute of Technology in 1997. Originally from Klamath Falls, Todd moved to Corvallis in 1998. He has been employed with Beaver Sports Medicine since 2005 and is currently the lead MRI/x-ray technologist.
Todd is married and has two daughters. His interests include golf, Oregon State athletics and watching his kids in their activities.
Helena Tweet, MS, ATC
Helena was born and raised in Oregon. She graduated from George Fox University with her Bachelor's degree in Athletic Training in 2014. She attended Lamar University in Texas where she worked as the Graduate Assistant Athletic Trainer for the softball team and received a Master's degree in Kinesiology. Helena is certified through the Board of Certification and a member of the National Athletic Trainers Association.
She is also the head athletic trainer for Lebanon High School. She lives in Corvallis with her husband Andy.
Kim Lemaster, CMA, LRT
Kim Lemaster joined Beaver Sports Medicine in August of 2015. Previously she worked with Dr. Todd Lewis from 2002 until his retirement in July of 2015. Kim is a certified medical assistant and has been in this position from 1984 to current. Kim obtained her limited X-ray license in 2005 through the Portland School of Radiology. She is married with two grown children, two grandsons and a granddaughter. She enjoys family time and camping.
Danielle Krier, ATC
Danielle Krier joined Beaver Sports Medicine in July of 2017. Danielle was raised in Eugene, Oregon and attended Marist High School. She graduated from Linfield College with her Bachelor's degree in Athletic Training in 2017. She was a member of the Women's Basketball team at Linfield for 4 years. Danielle is certified through the Board of Certification and a member of the National Athletic Trainers Association. She is also the head athletic trainer for Santiam Christian High School.
Erin Scharer, MS, ATC
Erin is in her first year at LBCC. Prior to LBCC she was the Coordinator of Sports Medicine, Athletic Trainer at Willamette University for 11 years and has taught exercise science classes at Willamette University and Corban University for the past three years. She earned her Masters Degree in Health and Human Performance from Oregon State University in 2002. Erin lives in Salem, OR with her husband, Kevin and their three boys. She is excited to again be working directly with collegiate athletes and the care and prevention of their athletic injuries.